With the New Year quickly approaching, we are busy at Hounds setting new goals and intentions for the New Year for our FUR community. We are hopeful for more tail wags, more kisses and pets, more playtime and more treats in the coming year! And as we look back on 2020 with love, we release its challenges and celebrate all of its wins, like all of the new adorable puppies in our community!
Stop in and shop our favorite products that will help get the New Year Started Right for You & Your Pup!
New Year, New Pup Goal #1 - Get Healthy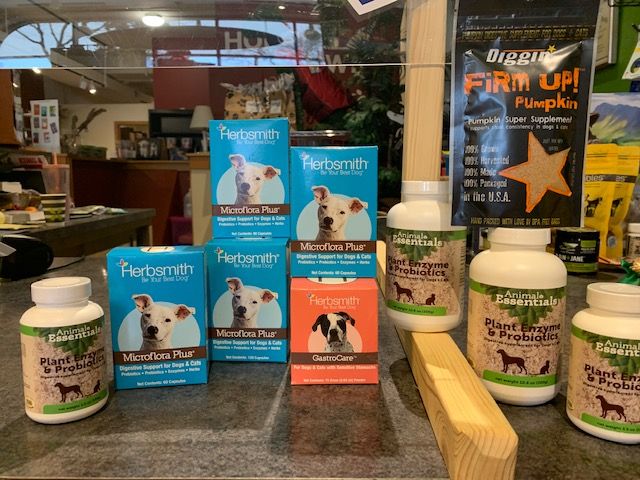 Getting healthy in the New Year starts with a healthy Gut. Try Adding Herbsmith Microflora Plus or GastroCare to your dog's diet. Adding a combination of probiotics (naturally occurring sources of viable microorganisms), prebiotics (nourish the natural gut flora in the intestinal tract) and digestive enzymes will help support proper digestion and bowel health. Let's get moving and stay healthy in 2021!
New Year, New Pup Goal #2 - Get Shiny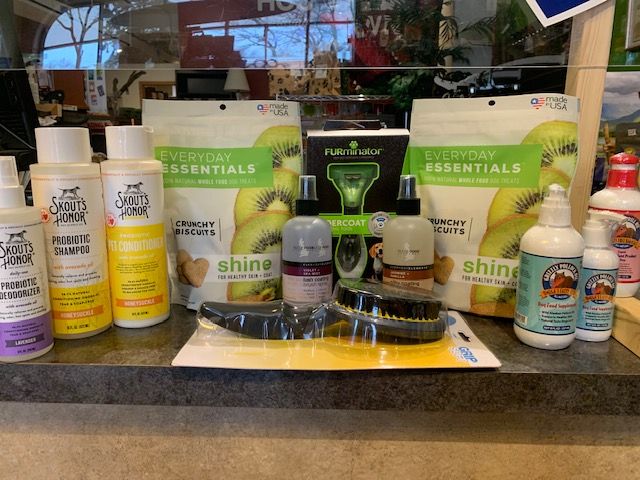 Start the New Year off right with a Shiny & Healthy coat! Your pup is ready to SHINE - try some of our favorite grooming products to get just the right silky coat your pup is craving. We love the probiotic Shampoos, Conditioners & deodorizers from Skout's Honor! These all natural and tear free products include probiotics to calm inflammation and prevent bad bacteria from taking over. Try adding volume and lush thickness between grooms with Isle of Dog's Lush Coating Brush Spray. And for Healthy Skin, we recommend adding Omega 3 Fatty Acids to your pup's diet & Isle of Dogs Shine Crunchy Biscuits for a healthy snack! Let's Shine in 2021.
Learn More about Skout's Honor

New Year, New Pup Goal #3 - Get Calm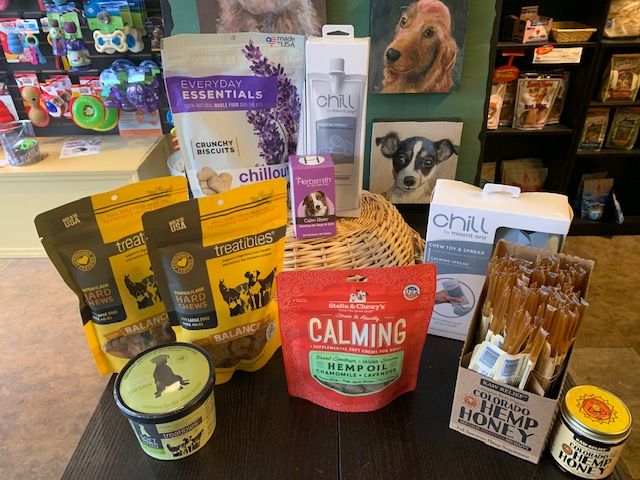 Stressed out by 2020? Let's move into the New Year staying calm and centered. We love Colorado Hemp Honey (safe for Pet's & People!), Treatibles Hemp Oil Soft & Hard Treats and Stella & Chewy's Calming Treats. Or try filling up your Kong with Mount Ara's Chill Spread with Chamomile & Melatonin for those stressed out moments you need to keep your pup busy. And for an all natural treat, try Isle of Dog's oven baked treats with lavender and lemon balm sure to help chill our your FURiends. Heres to a calm and quiet 2021!
New Year, New Pup Goal #4 - Get Cozy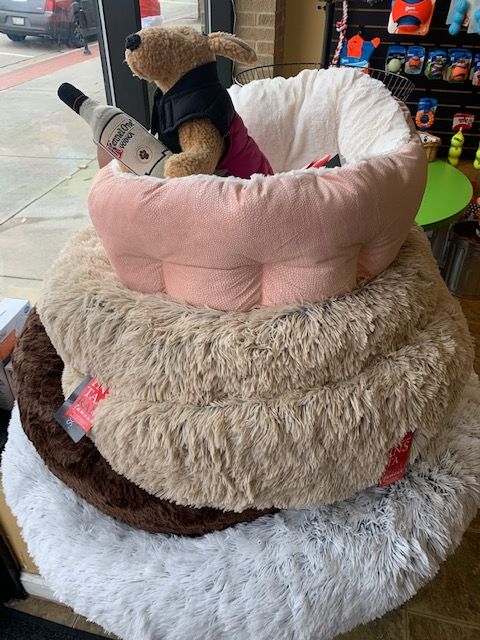 With winter upon us here in Milwaukee, we are looking to have an even cozier New Year! The team at Hounds is obsessed with the original calming bed from Best Friends by Sheri. This bed supports better sleep with superior comfort and made with pet friendly materials and BONUS, it's machine washable. And, new in stock is our Deep Dish Ilan Cuddler Bed which helps relieve joint pain and provides extra orthopedic support. It's time to curl up, get cozy and have some extra snuggles this year.
Learn More about Best Friends by Sheri
As always, we thank you for shopping local at Hounds and Cannot Wait to see you in the New Year! Let us know what your New Year, New Pup goals are!