Let's Celebrate Your Pup's Birthday!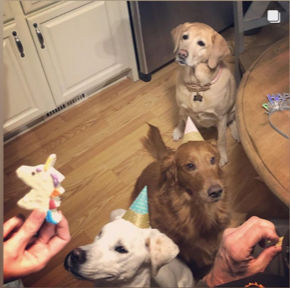 At Hounds Around Town, we LOVE birthdays! Cue the confetti and let's get ready to PAWty!
With our Intern Sunny the Golden turning 1 at the end of March, we wanted to highlight some fun and creative ways you can celebrate your dog or cat's birthday with style!
Fun Ways to Celebrate your Pet's Birthday:
#1 Choose the PAWfect Present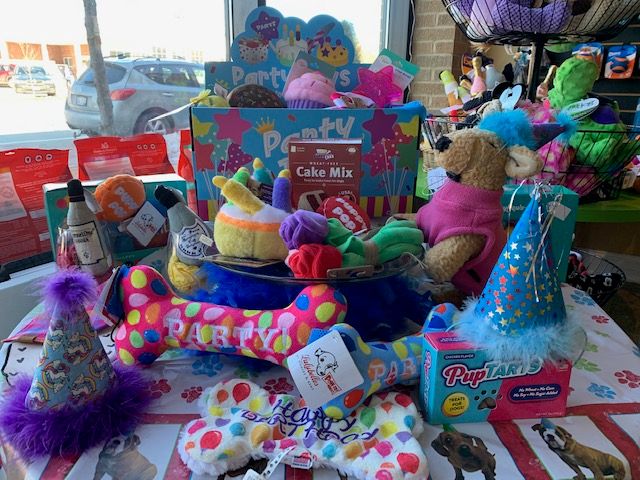 From cake toys, to roses and Puppy pops, we have lots of toys to show your pup that you care and are so excited to celebrate their birthday! We are always getting fun and exciting new birthday toys at the shop to make your birthday celebration one that you won't forget!
#2 Make a Dog Friendly Pupcake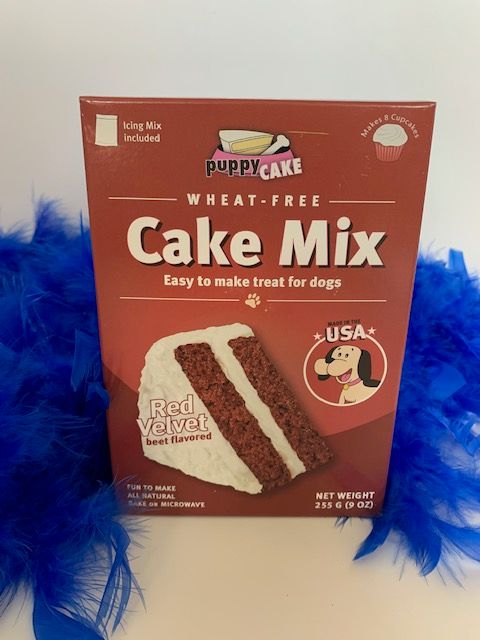 Let them eat CAKE! Why not make your own pupcake this year? We have dog friendly cake mix in a variety of flavor to show off your baking skills for your FURiends!

#4 Grab some cute Party Wear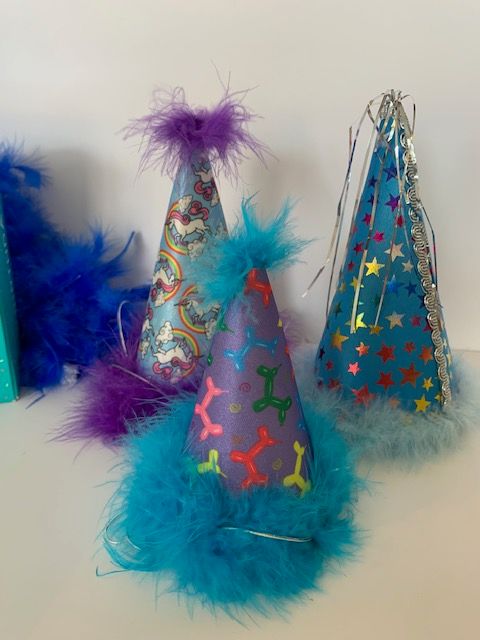 Every PAWty is not complete without a party hat!! Get the camera ready, you will have one adorable photo opportunity in our party hats!
#5 Invite your Entire Squad to your PAWty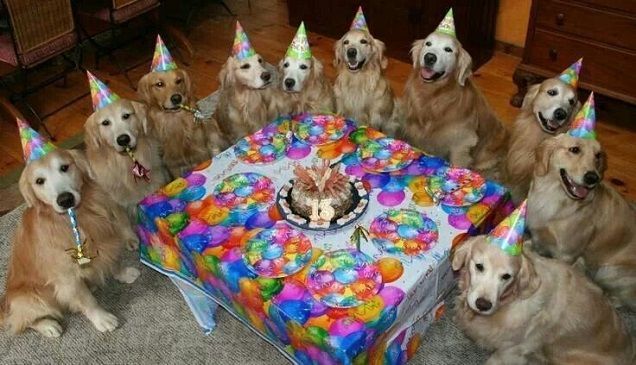 Life is better with FURiends! Throw a backyard get together your your PUP squad and get some play time in to celebrate your special day!
#6 Play Games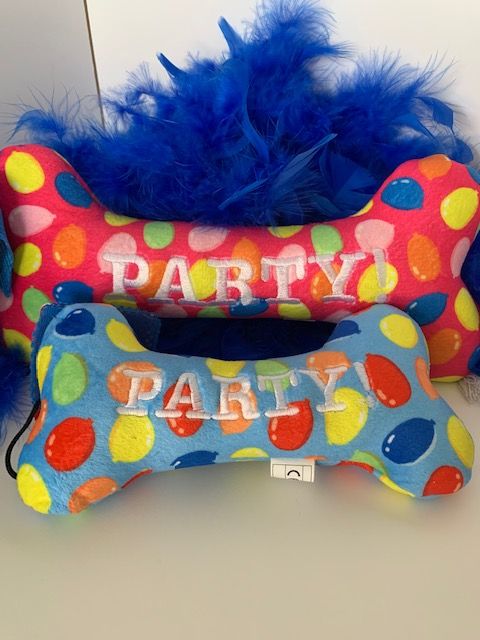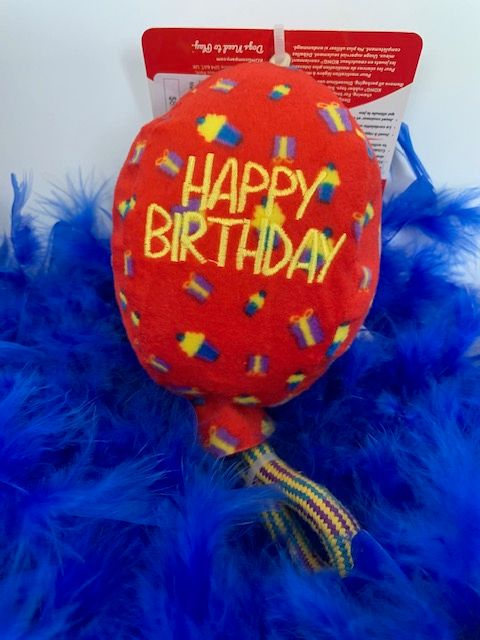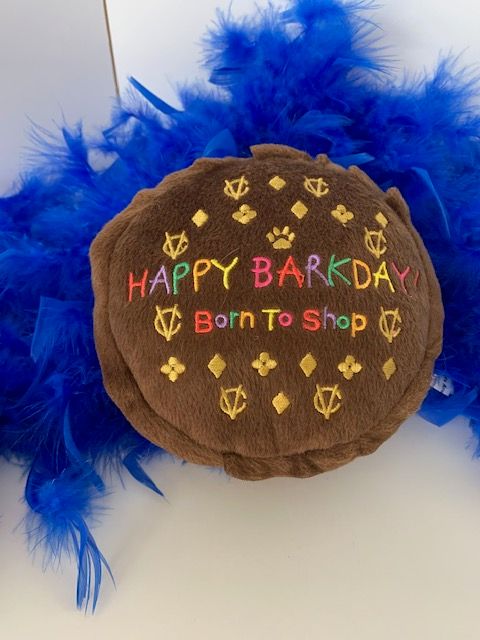 Grab a new squeaky toy or rope toy that will liven up your celebration! Your pup will love all the special attention with their new birthday toys.
#7 Make Party Favors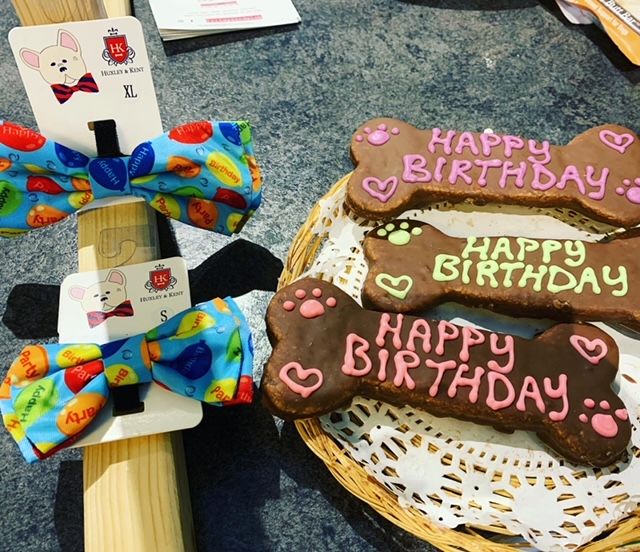 Shop our adorable bakery treats from the Hounds bakery and pack up some party favors for your special guests.

We cannot wait to see your amazing birthday photos and make sure to checkout all of our amazing supplies at the shop.
Thank you for shopping local and supporting our beloved Whitefish Bay Community! Let's get ready to PAWty at Hounds!