Spring is finally in the air and with some warmer, sunnier weather, why not give your best FURiend an updated Spring look?! Our amazing team at Hounds has curated several of their favorite looks for Spring, sure to make your pup stand out at the dog park or that afternoon walk.
Our Store Manager Brittany's Favorite Spring Looks: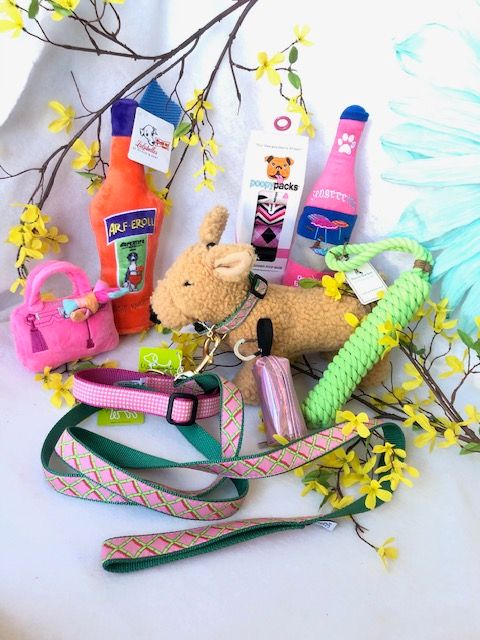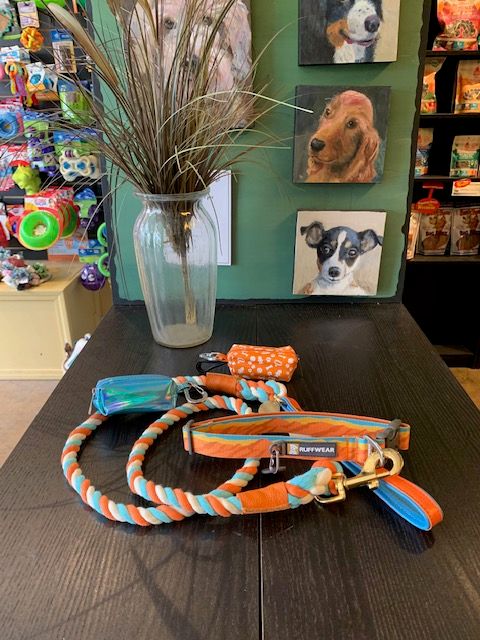 Brittany loves a colorful Spring look this year and is loving the brand new Coral Gables 2021 print from Up Country. Pair this collar with the matching Coral Gables leash, a pink metallic designer bag filled with some pink poopy packs and your pup will look oh so stylish this Spring.
Brittany loves an orange moment and her 2nd favorite look for the Spring Season is Ruff Wear's Flat Out Collar in the Fall Mountains design. Get ready for an afternoon of hiking with the matching orange and blue rope leash from new vendor PoisePup from California.
Our Store Owner Lisa's Top Trends for Spring: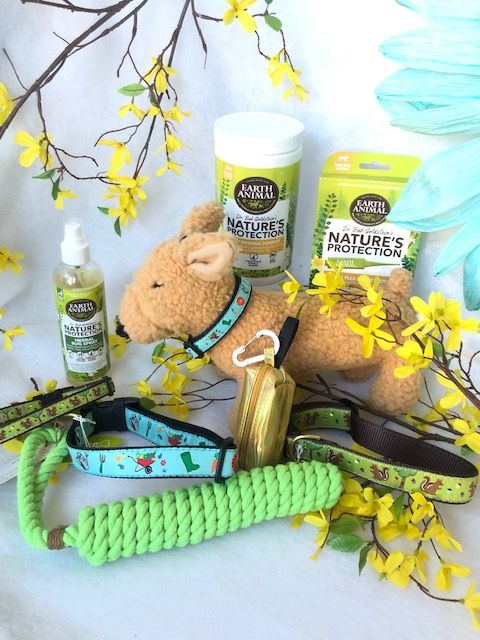 Lisa loves the outdoors and is getting ready to garden this Spring. She is obsessed with Up Country's brand new Garden PAWty collar for her golden retriever and store greeter Lars. Her 2nd favorite look is the gorgeous green Nuts Collar from Up Country paired with the Harry Barker rope tug. And don't forget Earth Animal's flea and tick Nature's protection for all our your outdoor gardening adventures with your pup!
Our Marketing Manager Kirsten's Favorite Things: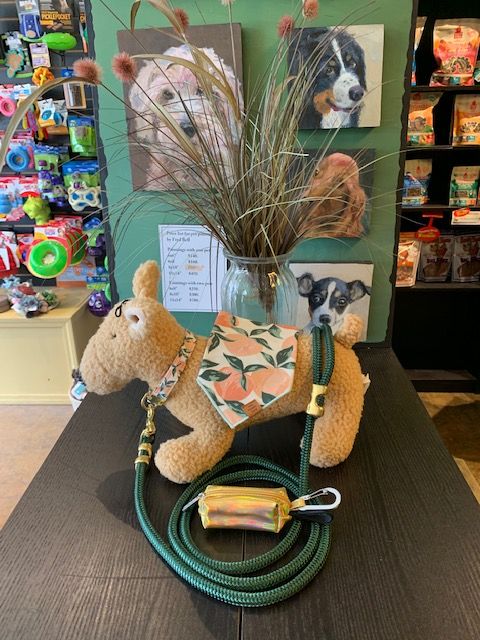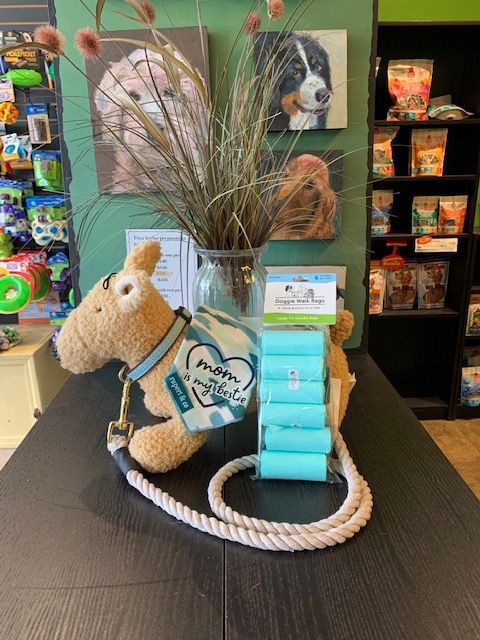 Kirsten was quite taken with Foggy Dog's new Peaches and Cream collection for Spring. This gorgeous collar will light up any room especially when paired with the matching Peaches and Cream Bandana. Get ready for that special playdate or stroll in the park with the matching Evergreen Marine Rope Leash.
Kirsten's 2nd favorite look for the season is our brand new Mom is my bestie bandana from Rupert & co., just in time for Mother's day. This look fits perfectly with Up Country's Sea Glass Teal Collar, PoisePup's grey rope leash and some matching teal Doggie Walk Bags.
Our team at Hounds is ready to help you bloom into Spring with some fabulous new looks! And don't forget to freshen up with some Earth Rated doggie wipes, an Earth Bath stress relief spritzer and a detangling brush to make your new Spring looks pop!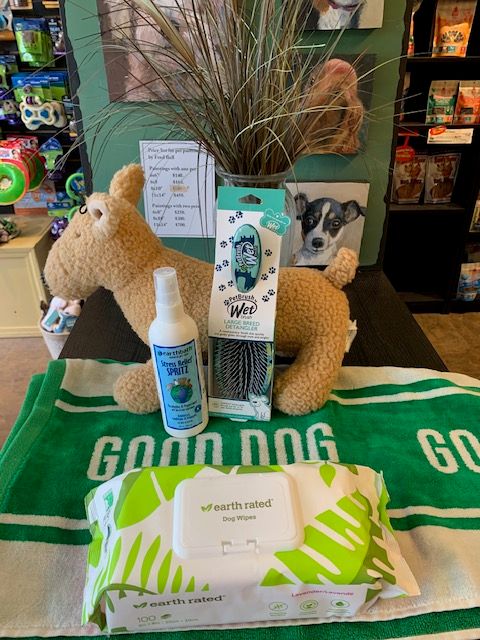 Can't wait to see you at the Shop! Text us @ 414-240-5133 with any questions or orders! We continue to offer FREE local delivery.
Learn More about some of our favorite vendors: Up Country, Foggy Dog, Rupert & Co, PoisePup.
Happy Spring,
Your FURiends at Hounds